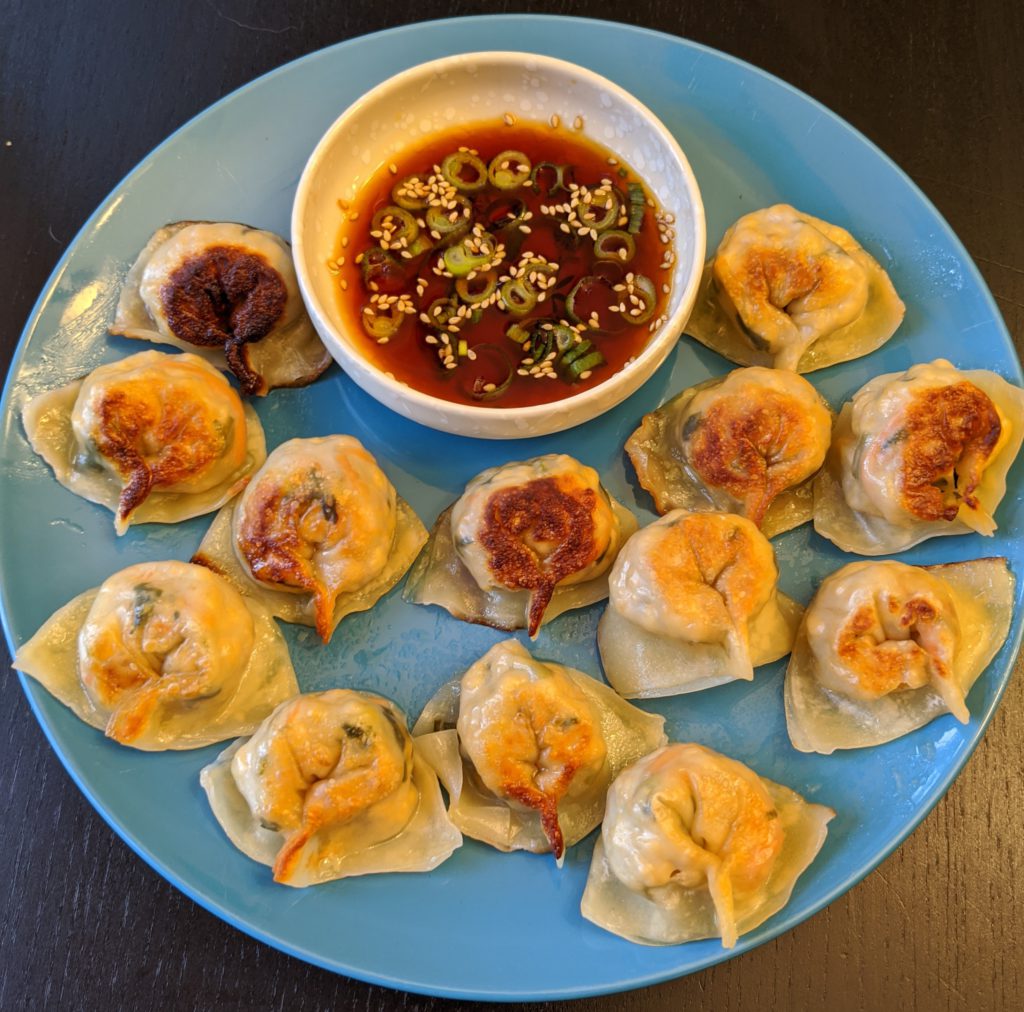 Who doesn't love some fresh, pan-seared Asian dumplings? Well–good news–making them yourself isn't actually that hard and I'm proof that you can throw it together pretty quickly, once you master "dumpling-folding techniques."
If you don't know how to fold dumplings, just Google it! There are many different ways, but I learned the triangle and rectangle methods very quickly and now I'm a dumpling-folding pro. 🙂
I'm sure some people make their dumpling wrappers (good for them!) but I just bought mine from the grocery store and made sure they were vegan. Then, I created this delicious veggie and tofu filling for them and voila–dumplings!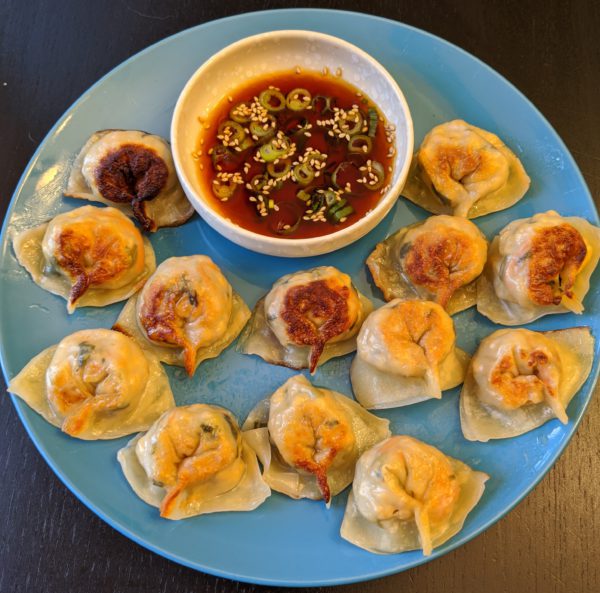 Dumpling filling and wrappers
| | |
| --- | --- |
| Dumpling filling and wrappers | |
Make the filling by sauteing the tofu, carrots, cabbage, and sesame oil in a pan on medium high heat. Once softened and cooked, add the garlic, ginger, and cilantro and cook another minute or two.

Once cooked, spoon about a tsp or two of filling into the won ton wrapper and fold. Check out my YouTube video on the two different methods I use to fold dumplings (I didn't create them--just taught myself by Googling it!)

Fold them in whatever shape you decide you want your dumplings to have.

Repeat a bunch more times until you've used all your wrappers (1/2 of the Nasoya won ton package equaled about 24 wrappers).

Saute a few minutes on each side with a little bit of spray olive oil coating the pan. once seared on each side, pour in ~1/4 cup of water and cover for 1-2 minutes to steam.

Mix the dumpling sauce ingredients or buy gyoza sauce to dip the dumplings in. Serve hot and try not to burn your tongue. 🙂 (This recipe makes enough for about 4 people if serving as an app and enough for 2 if serving as a meal). Enjoy!