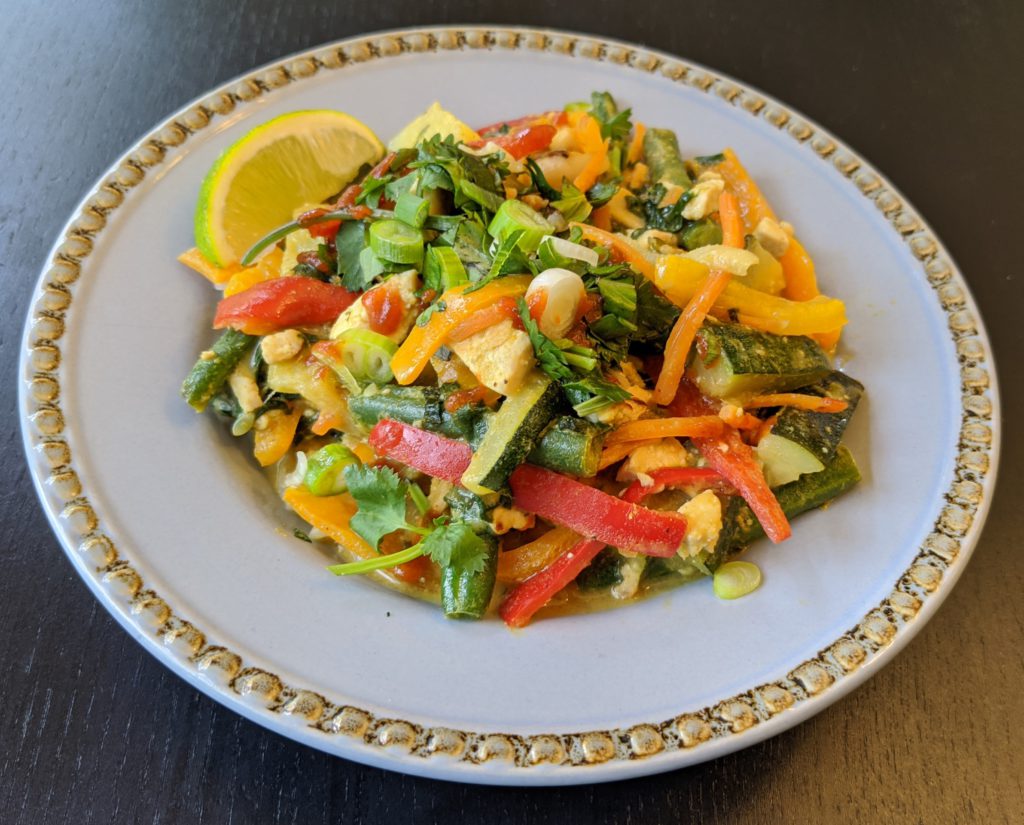 Raise your hand if you love Thai food! OK, hands down, everyone. 🙂 Yep– Thai Green Curry is one of my favorites but I often can't order it at Thai restaurants due to the added fish sauce, so I just learned how to make it.
It's surprisingly easy to knock up a quick Thai curry at home and spoon it over whatever you've got in the house: jasmine rice, brown rice, or cauliflower rice are my typical choices. Rice noodles would work as well. I'm sure there are people who make the sauce from scratch, but I honestly have been totally satisfied with just buying the curry paste and coconut milk and mixing them together and seasoning with hot sauce and lime.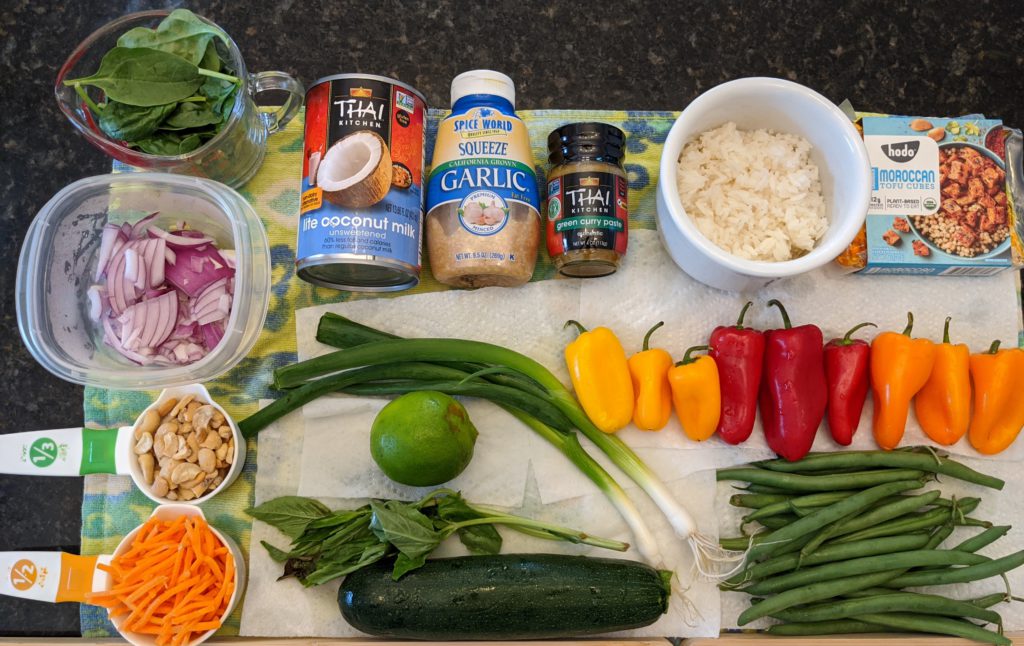 This is also a great meal for "cleaning out the fridge" with any veggies you'd want to use. The ones above are the ones that I think work best but go nuts with any veggies you want! I also love it with these toasted cashews as well, but that can be optional if you want it nut-free.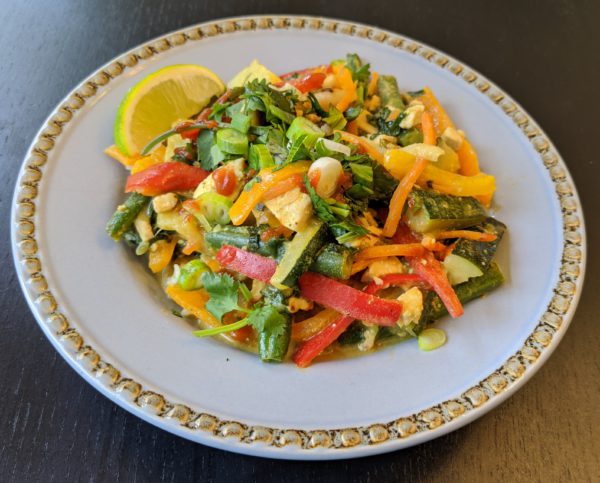 | | |
| --- | --- |
| | |
Wash and chop all the veggies for the stir fry. Toss them into a saute pan with some olive oil and saute until soft. Also add in the tofu and garlic. (I used pre-marinated tofu but you could use regular tofu as well).

Add the coconut milk, cashews, and Thai green curry paste. Stir until incorporated and saucy.

Serve mixture over rice (or noodles). Top with green onions and cilantro. Optional lime juice can be squeezed on top, along with hot sauce. Enjoy!