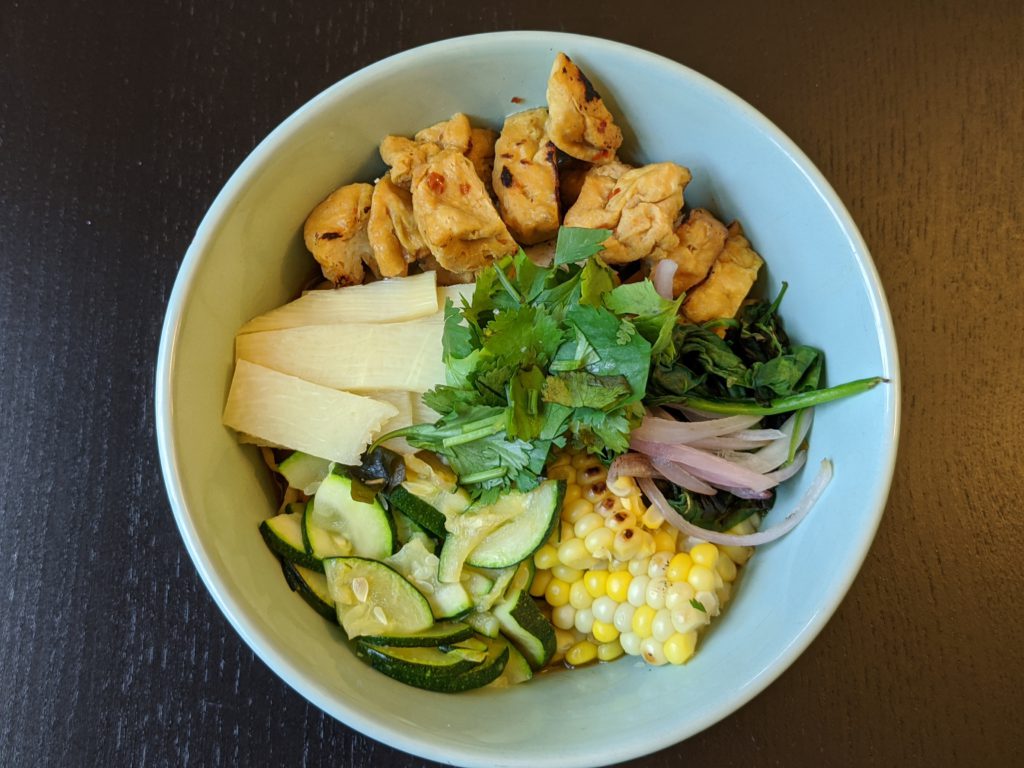 Oh yes, a noodle bowl recipe! You're welcome. 🙂 Of course, there are lots of ways to do ramen–and it's a great way for you to use up of all those veggies in the fridge–but here's how I do it.
This is a Japanese kind of Asian noodle bowl, so I prefer to do it with a miso broth. It's got a lot of salt in it by itself, so I usually don't even have to add much flavoring, except for the broth, some garlic, and maybe some lime.
One tip: assemble these right before you are ready to eat them. I like to make all the component parts ahead of time and then we throw all the stuff into a bowl and warm it up right before eating. So easy and so yummy!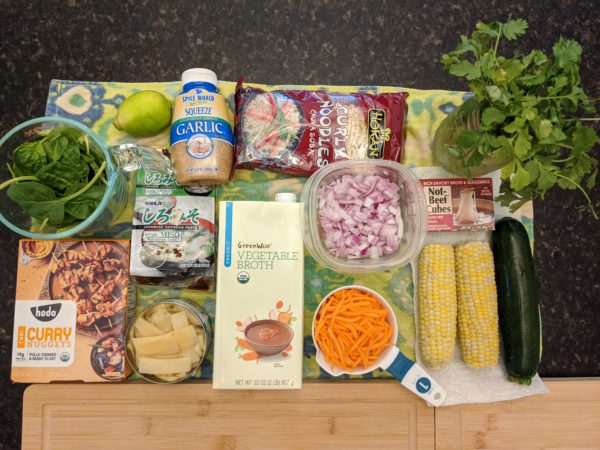 | | |
| --- | --- |
| | |
Start with a sofrito using a small spray of olive oil to saute the onions, carrots, and cabbage on medium high heat. Once veggies are soft, cover the veggies in your broth and add the boullion cube and miso paste. Add the dried seaweed into the broth for more flavor (optional).

While the broth is simmering, prep veggies. Chop and saute zucchini over medium high heat until cooked but firm.

Cook and then char the cobs of corn. Then slice all the kernels off the cob.

Sautee baby spinach with some more sliced onions.

Chop and saute marinated tofu. (I used Hodo Food's Curry Nuggets tofu, but you can use your own and marinate in whichever flavor you want-- teriyaki or soy sauces both work well).

Boil the ramen as directed (separately from the broth).

Once all the noodle bowl ingredients are ready, assemble the ramen. First put in about 1/4 of the noodles, then cover with the miso broth. Cover the noodles/broth with all the veggies and tofu. Top with chopped cilantro and add lime juice (optional).