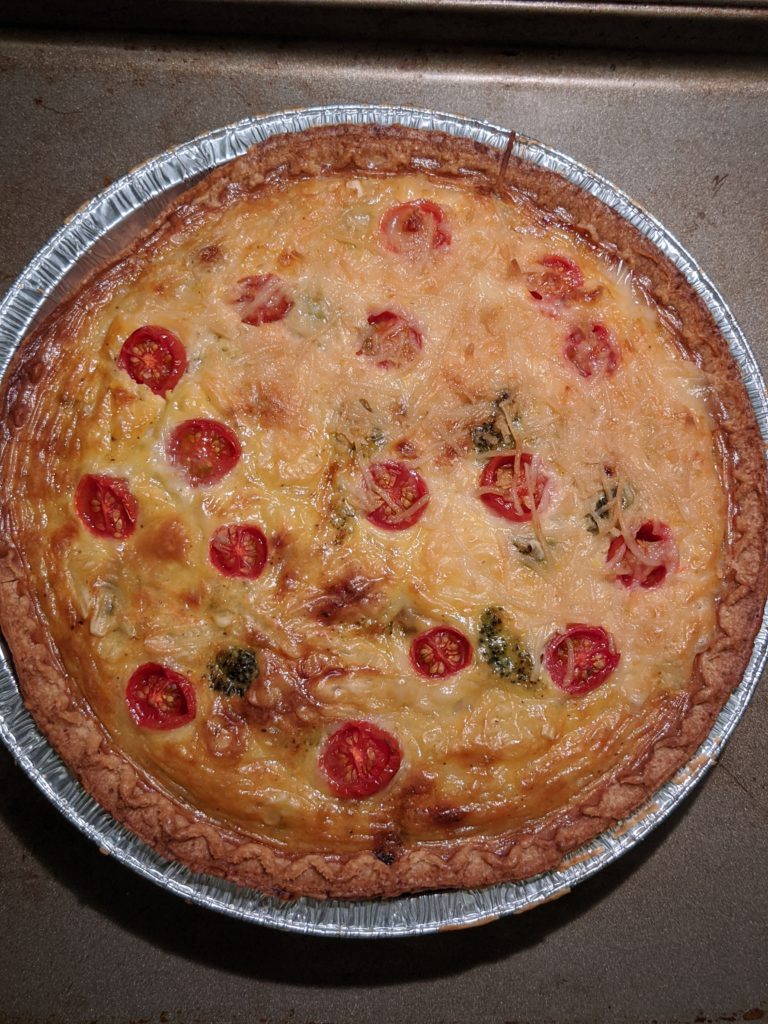 Are you an egg lover and think you can't go vegan? Think again! The plant-based egg movement has evolved to the point of almost identical-tasting fake egg, along with yummy alternatives from the dairy department that makes veganism and vegan quiche possible.
Even the pie crust can be made vegan (and I buy pre-made so it's even easier). Just read the ingredients of the frozen pie crusts and ensure the ingredients are plant-based. I've found some at Publix and Whole Foods that did the trick.
If you are struggling to find the Black Salt, it's actually an Indian ingredient also known as Kala namak. It really elevates the "eggy" flavor of the Just Egg to another level, and can be used as the salt of the dish as well. It can be found in regular grocery stores and definitely an Indian market and surely on Amazon.
If you're not a broccoli fan, use whichever veggie floats your boat! I've done this as well with asparagus and mushrooms with the same success. Just make sure to drain any liquid from the vegetables before lining the pie crust with them.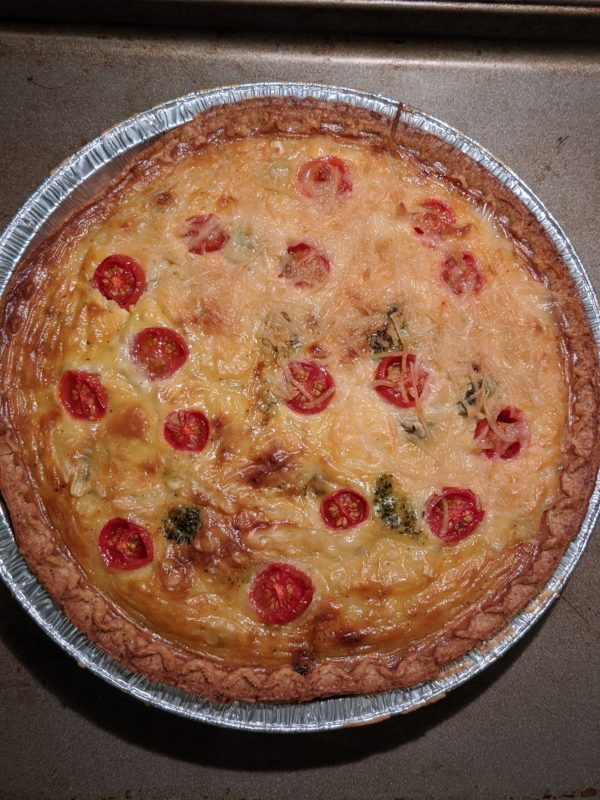 | | |
| --- | --- |
| | |
Place a cookie sheet on the middle oven rack and preheat oven to 375 degrees F. Take pie crust out of the freezer and let it stand for 10 minutes. Prick crust 15 times with a fork. Place pie crust in the oven and bake for 9-11 minutes, or until light golden brown. Remove from oven to add veggies and filling.

While pie crust bakes, sautee onion and broccoli florets over medium high heat and cook until soft, stirring occasionally. Add onions and broccoli florets to the bottom of pre-baked pie crust. Sprinkle with Greek seasoning to taste.

For the vegan egg, you can find Just Egg in the liquid egg section of many grocery stores (near the dairy and eggs section)

In a medium bowl mix together the Just Egg, soy milk, mozzarella shreds, Indian black salt, and pepper until combined.

Pour egg and cheese mixture over veggies in pie crust. Top with tomatoes.

Bake quiche on top of cookie sheet 35-40 minute or until quiche is set and golden on top. Let cool 15 minutes before serving.

Once cooled a bit, slice into 8 pieces and serve immediately. Leftovers store well, covered in the refrigerator for several days. Bon appetit!