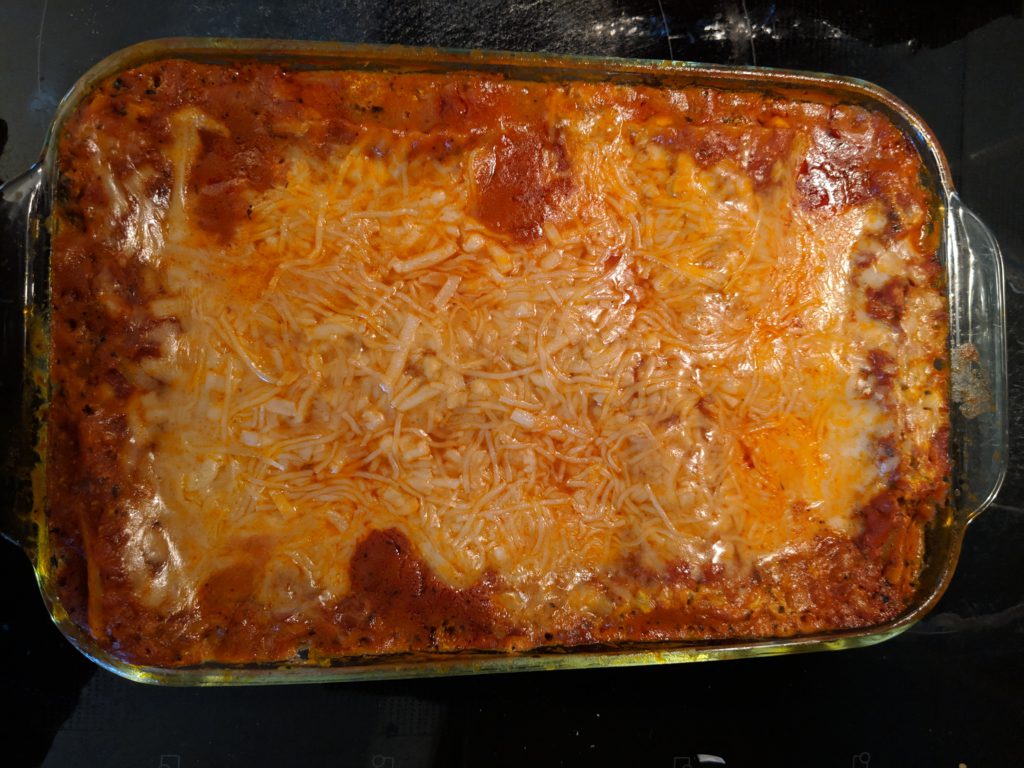 Yes, lasagna can be vegan!! I make this one with spinach, just to get some veggies in there, and tofu as my ricotta. If you like melty cheese on top, there are several really yummy vegan mozarellas you can try.
Another lovely feature about this specific recipe is that you don't have to pre-cook your noodles, which makes this pretty quick and easy to throw together on a week night or in just a few minutes.
If you want extra veggies in there, you can even add a thinly sliced zucchini layer in there, almost like another layer of noodles. If you're extra ambitious, you can even make your own spaghetti sauce, but I usually settle for the pre-made tomato basil varieties. Buon appetito!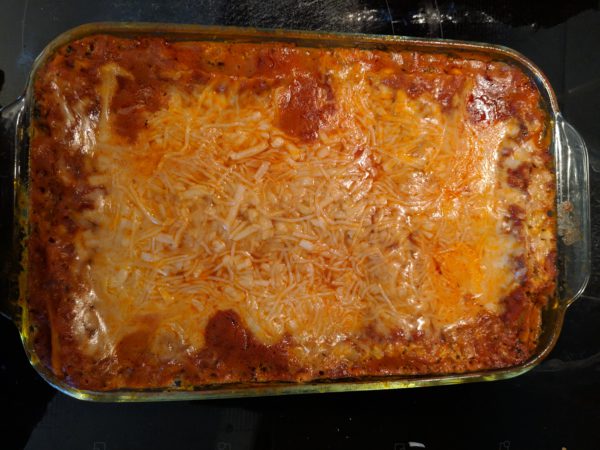 | | |
| --- | --- |
| | |
Pre-heat oven to 350 F. Drain the tofu and pat the extra moisture out with a clean towel, then chop it up. Add the spinach and tofu to the food processor until it reaches the desired creaminess (it's your "ricotta").

Start assembling your lasagna, once you have your ricotta prepped and your noodles and sauce at hand. Pour a layer of spaghetti sauce into the bottom of a 2 quart lasagna dish. Place 3 raw lasagna noodles in a row and then cover with more sauce.

Then spread evenly 1/2 of the tofu-spinach mixture until it reaches all the edges. Pour more spaghetti sauce, place three more noodles, and cover with more sauce. Spread the rest of the tofu-spinach until evenly spread. Cover with last layers of sauce, then last 3 noodles, and rest of the sauce.

If you like vegan cheese, top with vegan mozzarella or parmesan shreds. I like Follow Your Heart and Violife brands the best. If not, you can leave it off. (Sometimes I do half and half, since my kids don't want it and I do!)

Cover with aluminum foil and bake at 350 F for 40 minutes. Remove the aluminum and bake for another 20 minutes. Remove from the oven and let cool down a bit before cutting. Buon appetito!